Jack of all Trades – Go Home!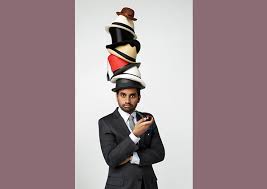 What is the first question you ask when looking for a restaurant?  "What are you hungry for?"  Do you want Italian, Tex-Mex, Seafood, Steaks, Vegan, Indian, French, BBQ, German?  We naturally go after a specialization!  We have specific taste and wants.  Our taste buds are categorized and we envision something in particular.  AND… we immediately reject a place who can "serve it all" on their menu!  Jack of all Trades – Go HOME!
Small business owners and outside sales professionals SABOTAGE their sales efforts and customers EVADE them because of a Jack of all Trades mentality!  By trying to appeal to everyone, you don't stand out from anyone.
Specialists are 86% more likely to get a call from a qualified buyer!
If you have a long laundry list of products, services and possibilities BUT no specific focus…You will discover the oxymoron of attracting more by narrowing specifics.
5 Advantages of Being a Specialist
1. Specialization brings distinction which in turn opens doors of opportunity.  Conversely, a lack of specific offerings diminishes attraction!
2. Specialization narrows your focus which in turn let's your develop your customer skill set!
3. Specialization brands your reputation.  Now you have become a "subject matter expert!"
4. Specialization clarifies direction.  When you are clear about where you are going, it's much easier to recognize distractions.
5. Specialization turns on the referral magnet.  When you are branded with distinction, it makes is so much easier for clients and partners to refer business in your direction!
In the NICHE Referral Certification program, the first class uses an 80 point worksheet to help students identify their NICHE's in the four arenas of specialization.  It's an "eye-popping" experience that lights up the referral magnet for everyone!
Jack of all Trades…GO HOME!
Specialists…. Come ON!
Scott Carley