2015 in Glowing Retrospect
2015 was a benchmark year for Scott Carley!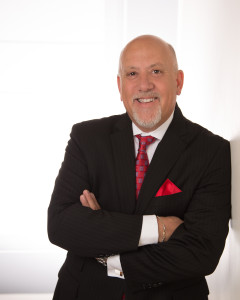 It was benchmark in part, because as I sift through the myriad of activities and events of the past 12 months, I choose to place my attention on the good.  But even with the challenges, it wasn't a bad  year at all!  My basket is full of several significant, glowing events that make me relish 2015 instead of being glad to see it retired!
This is a very healthy exercise for everyone…. and I hope you will take the time to review your past 12 months.  Drink in Your Top 10 and move on from Your Big 5.
My Top 10
These are not in chronological nor prioritized order.  But obviously some were at the top of my list!
We Found a Ring and She said "Yes!"
In March, Carol and I started looking at rings.  I decided she should have a ring that exactly matched her expectation and would make her proud to have it on her finger. We looked at many and after several weeks… she found the one that made her eyes sparkle.  It was meant to be a symbol and a reflection.  It's gorgeous!  Then in June (after I paid it off), I asked her to meet me at the same Starbucks on IH 35 and 620 where this all started 7 years ago!  She said "Yes!"
We said "I do"
Thanksgiving Day, November 26th, 2015 we said our vows on the cruise ship Triumph in Galveston, Texas.  My two daughters, Malori and Maesan were on the front row, left.  Carol's three children, Lauren, Morgan and Dylan were on the front row, right.  Her parents, three brothers and a sister with spouses and kids were seated in the ballroom to make it a grand family reunion as we pledged our futures to one-another.  Then we danced at the reception, took pictures and made memories.  There were lots of smiles, laughter and fun before everyone left the ship so we and our kids could cruise to Cozumel.  It could not have been better!
We were in the Top 3% – BNI
Three years ago, Bill and I were given a charge by the franchise owner that the Austin Region of BNI (Business Networking International) had to get out of the dumps and into high performance (green lights).  We cultivated our team and made some huge cultural and growth changes. Members responded and the Austin, Waco and BCS region of BNI moved ahead of all the rest of the franchise owners regions into the green lights.  For more than 18 consecutive months we kept that trend alive, moving us into the top 3% of BNI Regions world wide!  In February I received a BNI Regional Outstanding Performance award for that!  Yes it was a big deal.
I Hired a Coach
Connie Brubaker heard me speak on OnStar… Take Me To The Eiffel Tower and the next day contacted me about how her professional speaking coach put her on the national speaking circuit.  Connie thought that was where I should be too.  The next week I met the phenomenal Lee Moczegemba and hired her for the next 12 months to coach me toward my professional speaking career. WOW… What an incredible and tremendously helpful journey this has been!  Lee is fantastic!  And my speaking is bearing me much greater fruit!
I Retired a Faithful Icon
I sold my E320 Mercedes Benz. It was my office away from home and a carriage for my family and friends. When I bought my car, I told God I would use it to bring people to church as well as chauffeur my kids around town or on road trips.  295,000 miles later it was time to retire her for a rest. It was an icon that brought goodwill to the Carley family.  Now I have a brand new 4 wheel drive Jeep Wrangler Unlimited. Let's have some fun!
I Wrote 7 Chapters
Tweed Scott started every phone conversation with me by asking, "Scott, how is that book coming along?"  This year I participated in Ivan Misner's Author and Writers webinar where we actually outlined a book in one session.  In July Jeff Kikel and I partnered to write a book on Serial Networking.  That's what I needed; a writing partner to hold me to task!
I Made Some New Friends
In 2014 I became a certified Speaker for Vistage.  That has significantly broadened my network of national professional friendship and working partners.  That propelled me, not only into a new circle, but a new level of professional friendships.  I'm having a blast getting to know some really incredible men and women.  And it's changing me.
We Camped Out
In May I went to Alaska to see my dad.  Maesan was already there because we had a camping and hiking trip planned for Seward, Alaska.  It was a fun three days living out of a tent with temperatures dipping into the 30's at night.  We climbed Exit Glacier until 4 feet of snow halted our march. Malori and I had done the same thing the previous summer.  It was fantastic father – daughter bonding time!
I Was Paid a Speakers Wage
Jeff Kikel introduced me to Lisa Ivie Miller.  Lisa needed a speaker for the Texas Local Fire Fighters Pension Conference.  I got the nod, the contract and two sessions.  I was paid a professional speakers wage.  Fire Fighters are not easily impressed.  They also get board quickly.  So when I was asked if I would do it again next year, I took that as a good sign!
I Doubled My National Speaking and Training Appointments
In late 2014, I enjoyed a significant surge of Vistage national speaking and training sessions.  In 2015 it more than doubled along with several other opportunities.  I like that trend.  My most popular topics were:
Leap of a Life Time – Vaulting from where you are to where you want to be.
Focus on What Matters – Getting control of your distractions.
I nearly doubled my client base and I absolutely increased my closing ratio for the 90 Day Wonder Coaching.
My Big 5
The Big 5 reflect my biggest challenges of 2015.  You can't pretend those don't exist.  Pony up to them. Recognize them for what they were.  Learn.  Move on.
I Made a Departure
I've been a BNI member for 10 years!  In that time I met a lot of great people, learned so much about givers gain, referral networking and made a lot of money along the way.  For 5 of those years, I've been either a Director or an Area Director visiting and managing 40+ chapters in Central Texas.  It was a great ride.  Bill and our Team Awesome took the Austin region to World Wide recognition.  But in my position, there was no financial future.  I'm so happy to have Ivan and Beth Misner as good friends as well as Bill and so many of the BNI Members of Central Texas!  Farewell all!  It only took 45 days to start making up the lost income once I was able to divert my attention to coaching and speaking!
I Paid Cash
I've got this thing about debt.  I don't like it.  So we both agreed that until I could pay off Carol's ring, she wasn't getting it.  That's motivation all by itself.  This is one of my Big 5 because it was expensive and it took way more than just a few installments.  I made some sacrifices and put in some long hours.  So when I make my last payment in June, it was really an exciting pleasure to put it on her finger with no strings attached!
I Worked Through a Misunderstanding
During one of my Top 10 Achievements, I hurt someone very close to me.  It was an accident but that didn't lessen the pain one ounce.  It immediately closed the door of communication.  Both of us were affected.  Both of us were hurt. Finally after several months, we made time to meet and awkwardly talk things out.  It was rough.  It wasn't a piece of cake.  But it did get resolved and things are back on track.  WHAT a relief!  Some relationship don't have an exit!  They are too important.
I Took My Licks
Vistage Chairs and Members rate every speaking presentation in three categories; Content, Delivery and Application.  It's done anonymously by the members on a scale of 1-5; 5 being excellent.  70% of my ratings were 4 or above. but 6 were in the 3's.  OUCH!  I asked for and was given some tough feedback on materials and delivery.  Some were brutally honest. OUCH!  I sought advice from my coach and other professional speakers.  They were very helpful.  So I made some changes.  I owned it.  For me to be the best of the best, I've got to take my licks and do something about them without getting an attitude.  That was a tough one for me this year!
We Came To Terms
I have a bully in my life.  Can you believe that!  I've had some toxic people in my life too.  With great difficulty, I addressed it.  And I was able to do it without being a bully back.  But it's been a conscious effort to keep things in perspective.
That's it!  My Top 10 and my Big 5!
If I were your coach… I'd be asking about yours!  So get a pad and start writing those out. It doesn't have to be 10 and 5.  But it's something.
And while you're at it, start making some goals for 2016. WKLifeBalance
Happiest New Year,
Scott