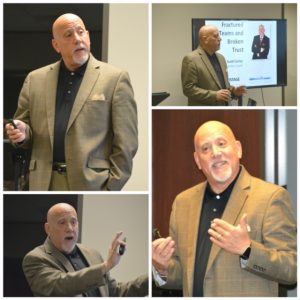 Scott is the innovative Change Energizer. People who want energized change in their organization, executive leadership team or in their own life seek Scott out.
Scott is an expert in casting vision, repairing fractured teamwork and clarifying priorities.  Clients describe Scott a great listener and someone they find easy to talk to. He is a natural entertainer and story teller that captures the imagination of his audiences.  People enjoy his quick humor and contagious energy.
What Scott's Clients Are Saying
Scott.. my team was discouraged and worn out! It's been a tough eight or nine months. Today was an amazing breath of fresh air! We feel encouraged and equipped to get more people in our pipeline and deals closed!  Melony C – Wells Fargo Home Mortgage.
It's rare to find a speaker who connects with the entire team but Scott did exactly this. Our leadership team had positive comments and reviews from Scott's energetic and moving presentation. He provided a burst of fresh air and re-energized the way our team feels about teamwork!  M.M., President, Rocksauce Studios
Once again, your presentation was one of the highest rated on content relevance, applicability and audience engagement. You were great in engaging the audience and staying interactive. Jennifer Roush – Senior Director of Operations TTIA
The Energizer's Qualifications
Scott Energizes Change as a Certified VISTAGE Speaker and Trusted Advisor, motivating and challenging CEO and Key Leaders. Since 2014 he has conducted half day Change Energy Retreats to groups in 15 states.
He is the President Elect and Board Member of the Austin National Speakers Association. Austin NSA is among the most innovative and exceptional chapters in the country producing popular and high end speakers.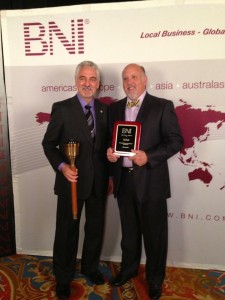 From 2010-2015 Scott was hired to Energize Change as the Managing Area Director of BNI – The worlds largest referral networking organization with 9000 chapters. in 58 countries. He and his team took the Central Texas BNI Region of 45 chapters to the top 2% internationally in growth, retention and referral revenue ($36 million annually).
In the 80s, Scott energized change in the Church Growth industry as an innovative speaker and consultant to over 300 churches nationwide in a 10 year span.  In the 90s, Scott pastored a thriving congregation with his leadership team and built a 13,000 sq ft worship facility on 5 acres to accommodate their growing congregation.
Scott's Target Market
Scott speaks to medium and large entrepreneurial and corporate companies and Associations ($2-$40 million) who want innovative change, fresh vision and cannot afford to be dragged down by unclear priorities or fractured teamwork. Scott has traveled to over 350 cities and overseas as a keynote speaker and for executive team retreats.
Scott has been based out of Austin since 2003. He enjoys live music, motorcycle riding in the Texas hill country and grilling steak and fish. He was married on Thanksgiving Day 2015 to his lovely bride, Carol. Now they have become the Magnificent Seven. Together they have raised 4 daughters and a son!