Founder / President Scott Carley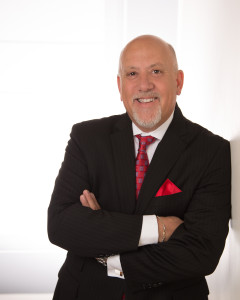 To surpass your competition, you must first optimize your sales teams for success. Any professional athlete will tell you that gold-medal results come from gold-medal training – and that's exactly what internationally renowned Vistage Speaker, Certified Networking Professional and business productivity coach Scott Carley provides.
Scott's training and mentoring programs can transform any sales team or corporate department into a high- octane machine of top producers. Scott shows your key personnel how to maximize their valuable time by focusing on income-producing activities, how to hone their networking skills to a razor's edge and how to define their niche to potential referral partners and customers.
Scott also practices what he preaches in the networking arena. For 5 years he was an award winning Managing Area Directors for BNI (Business Networking International), the largest and most successful networking organization of its kind in the world.  With 40 local chapters under his responsibility, he and his team led them to the top 2% internationally in growth, retention and referral revenue ($36 million annually).
Scott's mission to help people make the most of their abilities comes from the heart. As a consultant and mentor, he first established himself in the field of non-profit management and organizational development. He has crossed 47 states and four continents as an independent consultant, helping non-profit leadership teams build customized programs to improve their organization and boost growth. In 2001 he expanded the scope of his work to include the business world, finding that the same techniques for building non-profit leadership worked equally well for helping businesses reach their true potential.
When you hire Scott Carley to speak to or work with your sales and management teams, you gain not only a world-class business productivity coach but also a trusted friend – a natural leader who can help you turn the business world's ups and downs into ups and ups. Contact Scott today — and get ready for a productive tomorrow.
"Working with Scott Carley has been a game-changer! I am a Senior Manager of Special Events for a nonprofit organization in Virginia. My primary responsibilities are fundraising and volunteer management; our department recruits volunteers, host signature events and manage more than 30 walks across the country to raise awareness and vital funds for research.  I needed help to prioritize and manage my time and responsibilities that had grown, so my company contacted Growth Dynamic Consulting LLC.
I elected one-on-one coaching and it was the best decision I made all year!  Scott Carly's one-on-one coaching services were very professional, strategic and focus-driven.  I felt extremely supported throughout our coaching sessions and was able to utilize his management tools and lessons immediately.  I feel empowered and energized in my leadership skills because of my coaching sessions. I highly recommend their services to anyone, no matter your level of management or career path.  It's more than just a consultant hired to help you organize your daily routine.  He is an expert that isolates and targets both your strengths and weaknesses to ensure your vision is unleashed in an impactful and strategic way that benefits both your company and your personal life.  I can't thank him enough for all his time and leadership." Gail Saunders – Senior Manager at Tuberous Sclerosis Alliance