The "Change Energizer"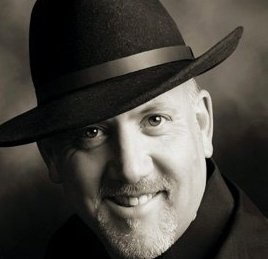 If you're looking for an irreverent, pioneering speaker to turn your next event into something truly special, then you need to engage Scott Carley. Scott's dynamic, inspiring but direct presentations will have your event participants buzzing with new ideas and setting goals for increased productivity, innovative marketing initiatives and more effective teamwork.  Conference and retreat speaking is Scott's specialty!  VIDEO – Watch Scott in action!
What clients like about Scott
Scott.. my team was discouraged and worn out! It's been a tough eight or nine months. Today was an amazing breath of fresh air! We feel encouraged and equipped to get more people in our pipeline and deals closed!  Melony C – Wells Fargo Home Mortgage.
Once again, your presentation was one of the highest rated on content relevance, applicability and audience engagement.  You were great in engaging the audience and staying interactive.   Jennifer Roush – Senior Director of Operations TTIA
The Energizer's Keynotes
If your connections are bored… they are not going to send you business. If you are not feeding them… they aren't even thinking about you!
Crowds will laugh, cry and fist-bump while Scott tells story after story on how he maneuvered his way into powerful relationship currency by simply energizing his top 125 connections. His motto is "Raise the needle by Energizing Your Trust Credit Score"!  Go from transactional to relational networking to grow your business exponentially. It's less about who you know and more about who knows you that turns on the referral fire hose!  Scott's Top 125 Connections worksheet is the secret to long term success!
Inspirational with 3 hour breakout available
All teams / companies have a shelf life. And it's always connected to the expiration of one or more of the three active ingredient going flat.
Scott describes how household names like Circuit City, Blockbuster and Radio Shack lost their active ingredient and how others kept it alive through innovation, vision and teamwork.
Stalled and frustrated teams can turn around in weeks once they understand the chemistry make up of their company mojo.
Keynote
All teams suffer fractured trust among team members…. and they don't always get over it!
Scott will introduce Trash Talking Tony, Drama Queen Darla, Dishonest Dan, Arrogant Arnold, Has Been Henrietta and the other characters that fracture a team.
Then watch as Scott unveils his 5 secret actions to restore Remarkable Teamwork. Meet Mike the Mentor, Cool Headed Carol, Team Lead Lisa and others. YES.. there is finally a solution that works. You will hear stories you'll never forget.
Your team will learn the simple but powerful steps to radically repair and foster genuine trusted relationships at work and at home. Finally you have a solution!
Keynote and Breakout Sessions
If you've had a Martha Stewart size hiccup and dreaming doesn't seem to be in your picture… Scott will get you fantasizing about your future again! Scott's stories and his own fascinating experiences will help you pull that dream out of your imagination, calculate the risk and turn it into a reality!
Keynote or Retreat
Do you feel scattered, unfocused and overwhelmed?  Is everyone else in control of your day but you? The Change Energize will put yourself back in the driver's seat of your professional and personal life. Get clarity on your Critical Roles and Success Actions! You'll start to theme your days and make appointments with your predictable, success activities. "You are what you do repeatedly; routinely!  Excellence is not an event, it's a habit "- Aristotle.  NOTHING feels as good as being on track, on time and incredibly productive….Energized!
Retreat and Breakout Sessions
Your Professional Bucket List – Where Do You Want To Be In Five Years
The Change Energizer will take your Executive Team through the next 5 years professionally and personally. Transitions, implementations, launches and facility additions are common 5-year objectives. He will explain the 5 types of goals, work-life balance priorities and how to create a long / short range action plan to methodically move toward the target year by year, quarter by quarter, month by month. He keeps goals specific and measurable.
Retreat 6 Hour Breakout Session / Combined with Leap of a Life Time.