Broken Trust & Fractured Teams
Do you ever feel like your team is fractured, dis-trusting and uncooperative?
What would happen if they were able to forge Remarkable Teamwork Trust!
"Remarkable Trust is the confidence among team members that their peers and leaders intentions are good, and that there is no reason to be protective or careful around the group." Patric Lencioni
When trust is remarkable, the flow of productivity is quick, the atmosphere is vivacious and the return is extraordinary!  But when trust is fractured or broken, the flow of productivity crumbles, the atmosphere is tense and the return is marginal.
Fractured and damaged trust among peers and in a team significantly slows the pace of business and creates huge emotional and economic cost.
Your team will learn the simple but powerful steps to radically repair and foster genuine trusted relationships at work and at home. Scott will illustrate the four core competencies of Trust: Intent, Integrity, Capabilities and Results.
Then using work-life scenarios, he teaches the 13 Trust Behaviors outlined in Stephen Covey's book ; Speed of Trust.  They are… Talk Straight, Demonstrate Respect, Create Transparency, Right Wrongs, Show Loyalty and eight other trust behaviors. Finally you have a solution!
3 Hour Sessions Include 
The Effect of Remarkable Trust in Teamwork 

The Four Core Competencies of Trust
13 Trust Behaviors
Specific Office Applications
Role-Play Activities & Group Collaboration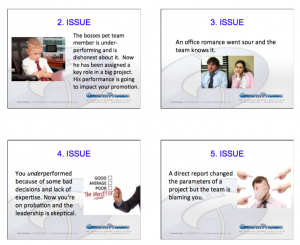 Member Takeaways
Members will finally have a way to methodically create vivacious trust among their teams. They will be able to identify where and why trust is fractured in the relationship and how to choose the combination of Trust Behaviors needed to repair the situation. Results will be a workplace with remarkable teamwork and accomplishments.
Scott used Remarkable Trust to lead his BNI Regional Team to the top 2% internationally.  The phenomenal mutual commitment of his key leaders led to the most explosive, consistent record-breaking growth in the regions history!
Scott's energetic and approachable mannerism will put your team at ease and creates a willingness to participate.  He will pull answers from members who have hit a mental block!  The group discussion, questions and worksheets are an integral part of his presentation.
What would happen if your team was able to Forge Remarkable Trust?
Scott Carley
NSA/VISTAGE Speaker and Executive Coach