Energizing Your Relationship Currency
A few weeks ago, I received an email from Mary, who is an Event Professional for a National Conference to be held in Austin at the Fairmont Hotel downtown. She told me that someone I didn't know referred her to me for a breakout session at the conference.  After very little discussion, I was hired and put on the agenda.  It was one of the quickest speaking deals I've ever had.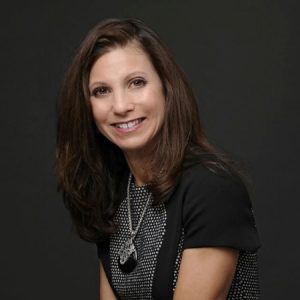 And it was entirely because of Relationship Currency.
Someone who knows me referred business to me without me being in the conversation! I had a high trust credit score with Laura. It's not who you know, but who knows you that counts. That's Relationship Currency.
The breakout session at the conference was a complete success.  During the grand finale, I had each person in the audience send me their contact information in exchange for a worksheet. 30 people out of 35 in the room connected with me in exchange for more information. That became Relationship Currency..                       Book Scott for a Keynote or Breakout Session
Two of the key leaders: the Emcee and Key Customer Service Trainer for the conference had chemistry with my presentation and set the wheels turning for more presentations. That was Relationship Currency.
Relationship Currency – Electrical
It's an electric flow of energy between people, professionally or personally. Hopefully there is an energetic connection that produces opportunity for business or advancement. Relationship Currency is the movement of ideas, efforts, masterminding or collaboration.
Relationship Currency – Financial
It's a financial currency. The relational connections you create can be seen as a financial asset. Connection to the right people for the right circumstances can turn into a revenue stream depending of the services they provide.  When an entrepreneur has good connections with an investor, skilled personnel, vendors, distributors and sales staff; together those can generate a healthy cash flow.  Relationship Currency!
Take Control of Growing Your Relationship Currency – Top 50 Connections
Categorize Your Relationship Currency (FORM)
1. Inner Circle / Board of Advisors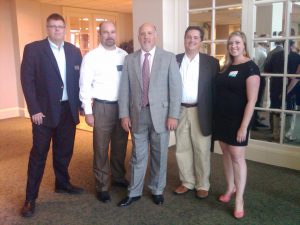 ~This is your Board of Advisors – People you look up to and trust because of a proven track record of success. They give you business and personal advice. They are people you can be transparent with about life and work issues.  1-5 People
2. Functioning Strategic Alliance
~You actively share the same client but are NOT in competition with. People you have a NATURAL business alliance with. 10-15 People
3. Star Networking Connections
~The people who get networking and connecting. 10 People
4. Sent You Business In The Last 18 Months
~Go through your list of transactions and see where your business originated.  15 People
5. Great Clients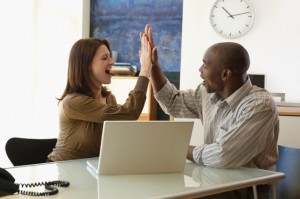 ~These are clients with measurable results and testimonies. 10 People
6. Raving Fans
~The people who love to talk about what you do and whys it's so great!  10 People
12 Week Tag-In Strategy
Purpose:
Your goal is Visibility.  You want to be Top on Mind  and on the tip of their tongue; "I know a girl/guy.
It's all about THEM – "Hey what's going on with you!"
YOU are Excited and Love my JOB
Have a Story… if it's right!
Strategy
Contact each person on this list over a 90 day cycle.
Weekly, pick 1 person from each category (7 people weekly)
Contact them:
~Phone Call
~Coffee appointment
~Hand Written Note
NEVER USE EMAIL. Email means NOTHING in developing Relationship Currency.
Be INTERESTED, not Interesting
~"Just called to check in and see what's going on with you. What are you famous for this week?"
~Have something casual and fun – Story.
~If they ask about your business, have a short, exciting story of a project or client.
Get control of your Relationship Currency and watch what happens when you become vested to it.
The Energizer
Wouldn't this be a fantastic keynote for your next Association or Conference? Check out Scott's keynote and breakout conference topics at ScottCarleySpeaks.com